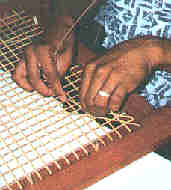 Address: Cor. Duke & Edward Sts., Port of Spain, Trinidad
Phone: (868) 624-4675
Contact: D. Borneo
Dedication: Assisting Blind and Visually impaired people
About the Blind Welfare Association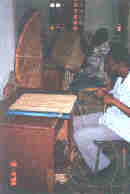 The Trinidad & Tobago Blind Welfare Association has a commitment to assist blind and visually impaired in coping with the problems that result from limited vision, failing vision and total blindness. We are a nonprofit, voluntary rehabilitation organization that receives funding from private contributions, bouquets, deeds of covenant, annual financial campaigns and from government.
The work for the blind started on the 18th May, 1914 by the late Mr. James A. Alves under the name of "Institute for the Blind" in Trinidad & Tobago. On 13th June, 1947 the name was changed to its present by an act of Parliament.
The objectives of the T&TBWA are: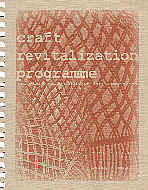 * To Prevent Blindness
* To Promote public awareness in the community
* To promote independence and integration
* To act as a Resource Centre
The T&TWBA services are available to all persons whose vision is impaired to the extent that it interferes or restricts normal activities. The T&TWBA receives referrals from hospitals, professionals in the field of sight and from relatives or friends of people with visual difficulties. Some of these services are;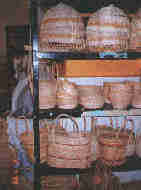 * Counseling
* Referrals to Medical Doctors
* Rehabilitation
* Leisure Activities
* Blindness prevention
* Socialization programme
* Library services
* School for Blind Children
* Daily Living skills, Mobility & Orientation
* Social and Communication skills
* Vocational Counseling
* Social Welfare Assistance
There are three Workshops which are attached to the Association's Branches. Various crafts in basketry, chair caning, and seagrassing are manufactured. Many crafts are taught to Blind students including that of furniture building. Those of the Blind who are unemployed have a chance to display their works of art at each of the Association's showrooms.
What We Need
Manpower is always needed on a continuous basis to assist with the implementation of programmes. We are always in need of volunteers to assist clients with reading, library research, medical appointments, etc. If anyone wishes to become a volunteer of member of the Association, do not hesitate to contact the Welfare-Rehab Department for further information.
Below is a list of needed items
Digital Calculators, refrigerators, fireproof cabinet (for accounting), office desks & chairs, air condition units, computers, drilling machine, wood planer, wood sanding machine, spray gun and compressor, cut off saw, electrical welding equipment, sander and grinder, scale and gas welding equipment.
Becker's Law: It is much harder to find a job than to keep one.